* For both iTunes and non-iTunes music collections, including music from CD, radio, YouTube, etc.
Auto find missing album artwork
Using the world's largest database of music metadata--Gracenote, TidyMyMusic can identify music tracks and fix missing album cover art, so your library looks its best and the old feelings come back.
How to create your own artwork? TidyMyMusic enables you to import local pictures as new cover art.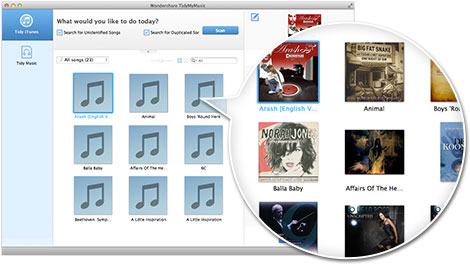 ---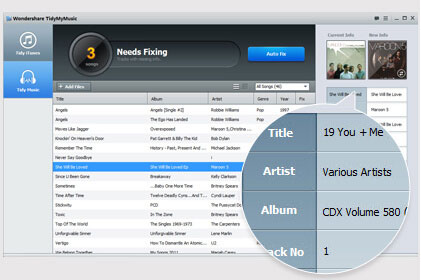 Edit tags and fix mislabeled music info
Say goodbye to labels like "unknown artist" and "Track 01" and hello to correct title and artist information. TidyMyMusic Mac does it all fast and easy.
Permanent fix! The retrieved information or ID3 tag, including track details, album arts and lyrics, is embedded to the music file itself. So you can sync all the information with the MP3 file to other devices like your iPod, iPad, iPhone and much more.
---
Remove duplicate songs
Duplicate MP3 files take up a lot of valuable storages. TidyMyMusic automatically identifies duplicates and it's up to you to choose which one to stay and which has to go. And you can keep both if you like.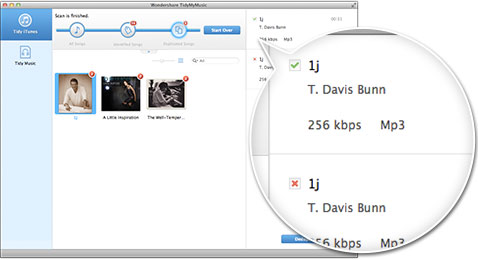 ---
Audio format

MP3 (*.mp3), M4A (*.m4a)
Supported OS

Window 10/8.1/8/7/Vista/XP (32&64bits)
Supported iTunes

iTunes 12.1 (Earlier version also supported.)
Other Music

Music from CD, radio, YouTube etc